Have you ever wondered what the best ways to boost sales online are? 
If you own an online store or ecommerce business you'll be familiar with the constant quest to increase and boost sales without compromising your return on investment. Paid advertising and social advertising may seem like an easy solution, you create an advert, set your budget and the sales come pouring in, right?
Well, yes, if you're lucky. But working with smaller clients on their ecommerce store has shown me that there's a lot that you can do on your site that will help to uplift sales and conversion rates without spending a penny on advertising.
Working to make it as easy as possible for customers to find what they want and to buy it is your goal. Making their online shopping experience as pleasant and straightforward as possible with an easy to navigate website and great customer service can go a long way to increase your sales and conversion.
My advice to my clients is always: before you pay for advertising, make sure your website is working as hard as it can for the traffic you have.
Because if you don't do that, you'll be paying for traffic to come to a site that doesn't convert. 
I've divided up the list of ways to boost sales into 5 categories to make it easy to focus on one area at a time.
Onsite conversion and SEO factors 
Product descriptions and copy
Checkout process
Customer care
Offsite outreach
To help you prioritise the work I've made a sales-boosting planner that you can download and use as a tick list to check over your online business and prioritise the work.
Onsite conversion and SEO factors that boost sales
Make sure your site is working as hard for you as it possibly can. Are you using all your header tags and do images have alt tags? Do you know which keywords you want to target and does your copy do that effectively? Onsite SEO makes sure that your site is the one that's being found when people are looking for answers to their problems and is a straightforward, low cost, high impact way of increasing traffic and boosting sales to your ecommerce website.
2.   Test on-page conversion factors
Using A/B testing you can test every element of your sales and product pages. Does "Buy Now" convert better than "Add to cart" on your buttons, does one home page layout work better than another. Google Optimize is a free tool that can help you test and tweak your site for better conversion. 
3. Make your ecommerce store mobile-friendly
More and more people are shopping from their phones, especially if you have social shopping options – if your site doesn't work on a mobile phone you'll be losing business. Many ecommerce platforms and providers ensure that their products are mobile-friendly, but you should always double-check to make sure that everything looks good and works well on mobiles and tablets.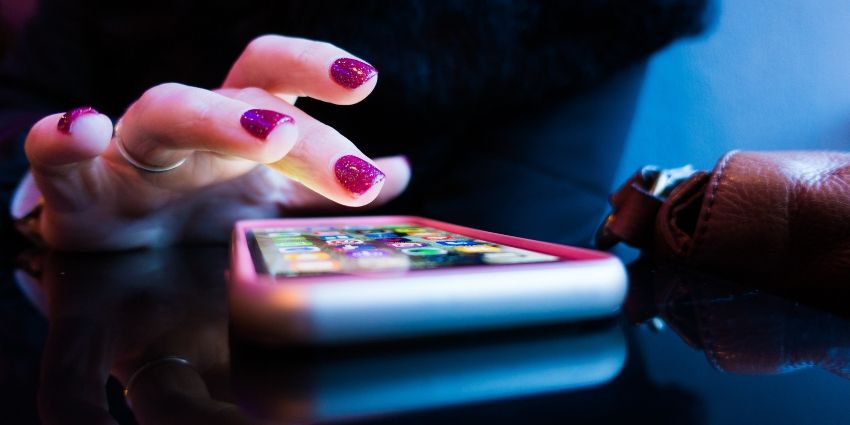 Product descriptions and copy that boost conversion
1.Make sure people understand the product benefits
Don't just focus on the features of your products in your product descriptions. Features tell people how big your product is, the colour it is or how it works. Benefits tell the customer how the product fits into their lives and how the product will help them. Customers are more likely to buy if they can imagine using the product in their lives.
2. Use images that tell the story of your products and business
Make sure your images are visually cohesive across your site. On product pages use a mix of simple product images and styled images. Include modelled products whenever possible so people can imagine the product in their lives.
3. Understand your value proposition and explain that to the customer
Tell your customer what makes your business special and why they should shop with you. Value propositions don't need to be long paragraphs about what you believe in, they can be as simple as "made by hand", "ethically sourced ingredients", "high spec materials" they are the phrases that help capture the spirit of your business and tells the customer that they're in the right place.
4. Use video demos to show people how your products work
Seeing videos of how your product work creates trust with your customer. Animations and 360 views can help them see the product from all angles and help with the decision to buy.
5. Include trust icons on your website
Add payment processor icons to your website, awards you've won and press that you've been featured in. These all establish your business as legitimate and trustworthy in the eyes of your customer
6. Include customer reviews and testimonials
Reading the views of other customers on your products will help people understand your product and how it can fit into their life. 
7. Make it easy for customers to find things in your store
Look at your front page and be honest –  is it easy for customers to find your products? Do your menus make sense, are catalogue pages laid out in a way that makes it easy to find different types of product? If you have a big product catalogue customers will get lost scrolling through page after page, make it easy for them to get to where they need to be quickly.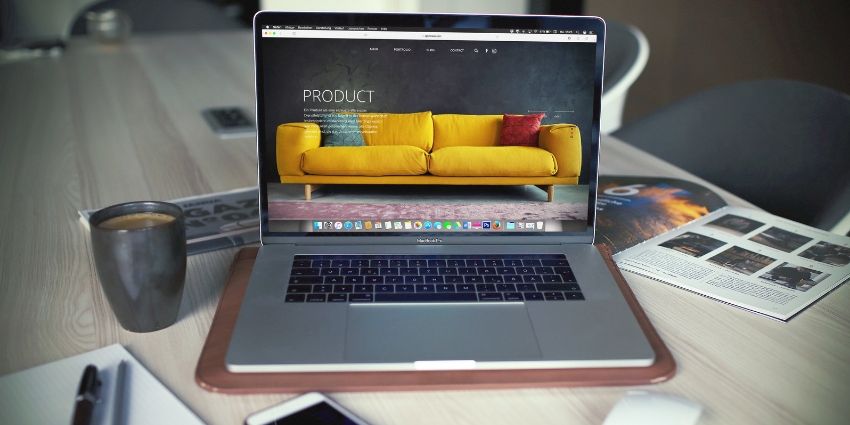 8. Incorporate user-generated content
User-generated content generates engagement on your social media and shows real people using your products, which inspires other customers to imagine using your product or service.
User-friendly checkout processes increase conversion
Offering guest checkouts makes it easier for people to buy, it's that simple. Not everyone wants to have an account with every business the less disruption to the checkout process the better.
2. Offer multiple payment options
Paypal, credit and debit card, Amazon pay, Apple pay, Google Wallet and Android Pay offer as many payment solutions as you can. Multiple payment options create trust as well as making it easy for people to checkout once they get to the shopping cart. Mobile payment providers such as Google Wallet or Amazon Pay offer a seamless checkout experience on mobile without people having to dig out a credit card.
3. Offer multiple currencies if you have a global audience
If you have a global customer base making sure you show prices in local currency can make a huge difference. If customers can't shop in their currency then they will think that your shop doesn't serve them and look elsewhere. Make sure you update your shipping information for international orders too.
4. Integrate with social selling
Pinterest, Instagram and Facebook all have direct selling integration options to make your social media feed shoppable and making it even easier for your followers to buy from you.
Customer care that increases retention and repeat sales
1.Install abandoned cart recovery on your website
Shoppers that add items to their basket but leave your site before paying can be enticed back with emails to prompt them to go back and complete checkout.
2. Make a great customer care sequence
Great customer care creates loyal customers and loyal customers are repeat customers. Customer care sequence should include order confirmation and order dispatch. Follow up a week or so after purchase to ask if your customers have any questions, need further help. 
3. Deploy a customer newsletter
A customer newsletter that keeps customers and would-be customers up to date with what's going on in your business, discounts and special offers will remind your customers why they love your products and prompt them to shop.
Link your ecommerce site to your newsletter service and embed products and offer codes directly into your newsletters, making it even easier for your customers to shop.
4. Be transparent about shipping
Are your shipping fees clear and easy to work out? Make it easy for people to find your shipping rates, and if you have free or flat rate shipping, shout about it on every page. Being transparent about shipping costs builds trust and helps your customer decide to buy from you.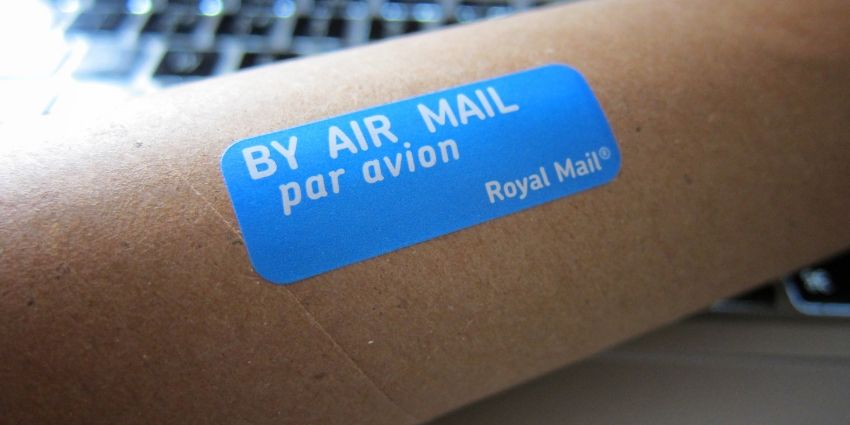 5. Use discounts to boost sales
Discounts uplift sales and work on low value and high-value products. Everyone loves a bargain. 
Offsite outreach to raise awareness and boost sales
1. Start the customer conversation on social media
People love to feel like they belong, creating a strong community for your business on social media will help raise awareness and give you a greater insight into what your customers love. Social media isn't always a big driver of traffic or conversion, but it can be an outstanding way to create awareness and speak directly to your customers.
2. Build brand awareness across all your channels
If no-one knows about your brand you're relying on them searching for your products or keywords to find you. Great PR, community outreach, social media and advertising to build your brand awareness will make sure that potential customers search for your brand.
Influencers can be a cost-effective way to speak directly to your target audience. Research who are stand out influencers in your target market that have a similar outlook and values to your brand and start a conversation about how you might work together. Don't always look for people with the biggest following, but do look for people who engage with their followers in an authentic and realistic way.
---
I know this is a big list and it looks like a lot of work, but it is worth the time to invest in developing all these areas of your online store before you start with paid advertising. Not only will it save you money in the long run, but you'll also learn a lot about what your customers want and how to harness that to uplift your sales before you pay a penny for advertising.
If you're ready to start improving your website, as with eating an elephant, take it one bite at a time. Ask yourself what can you do now that will give you an easy win? Then look through all the other tasks and see which ones you can do, which ones you can delegate in your team and which ones you need external help with.
To help you prioritise the work I've made a sales-boosting planner that you can download and use as a tick list to check over your online business and prioritise the work.
If you have any questions – you can ask me on social media or email me at [email protected]as.elementor.cloud.
If you've read this and are feeling like you need to go and have a lie down in a dark room and wondering how on earth you'll ever get it all done, and really can't someone else just do it for you? Then yes, yes they can. I'd suggest having a look at our e-commerce review in which I go through your site for you and list of my recommendations – it's a lot like the list above, but is focused just on your site and with recommendations that are specific to your business.