What will be the trends affecting your business in 2018?
Trend reports make predictions about everything from what colours we'll be wearing to the foods we'll be eating and the places we'll be travelling to. A trend report can feel at the same time incredibly specific yet wonderfully vague, and of course, as a speculative piece of work, they necessarily include predictions that won't come true as much as those that will. But how seriously should we as small and independent businesses take trend reports and the ideas in them?
Long answer short – very but with a pinch of salt and humour.
Having ploughed through many many trend reports, we've pulled together our very own mini trend report. Here's our take on what we think you'll be seeing a lot of over the coming months based on two macro trends: The Kindness Trend – doing good in a bad world, and the Playful Dreamers trend – turning away from the serious and provocative and creating for the joy of it.
The Kindness Trend
Consumers want to feel good about themselves and are demanding that products don't just perform the expected function, but provide an authentic and feel good experience, whether that's eco-friendly packaging, a body positive message or fair trade credentials.
The idea of authentic heirlooms is strong in this trend – skills and recipes, vintage clothing and even family walks are all celebrated. Stitching and baking continue to be wryly re-imagined with witty, irreverent designs and statements rendered in classic materials.
The consumer seeks validation that they're a good person through their purchasing choices. Trends in the Kindness Trend are…
Rebel Mum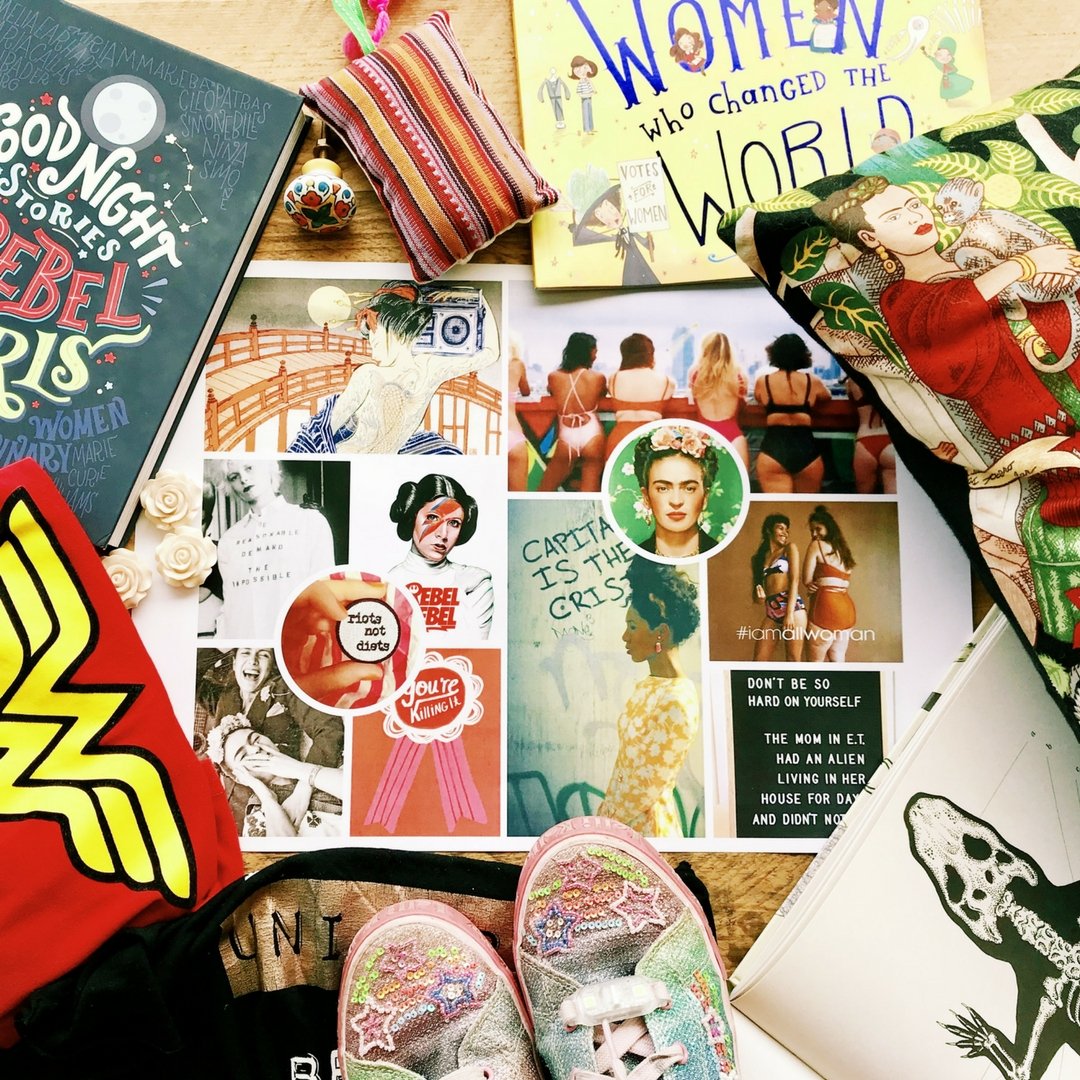 Rebel Mum rides the wave of strong female voices in popular and political culture. Not just for mums, this trend is about women finding a voice, shouting about what's important to them and living that through their purchasing choices. Body positivity and a punky DIY approach are both hallmarks of this trend.
Earthy Kindness

For Earthy Kindness think travel meets ecology, meets traditional skills, meets eclectic living. You'll be seeing luxury up-cyling and re-purposing in homewares, design and fashion. Fashion and fabrics also go with heirloom and ethnic design referencing – with beading, embroidery and embellishment continuing to be popular. Expect to see this trend translate to naive and folk motifs on packaging and in graphic design.
Playful Dreamers
The Playful Dreamers trend is inspired by the idea that design shouldn't alwasys have to solve problems, but should also spark joy. Technologies old and new are celebrated and mashed together to create a playful wonderland inspired by the sandbox world of computer gaming.
This trend creates a dreamlike, slightly psychedelic mix of old and new that is the antithesis of stock photography. The emphasis is on creating something personal and quirky, mixing remembered items with ultra-modern tech and getting the best of both in a visual mixtape. Our pick from the Playful Dreamers trends are…
Pink into Lavender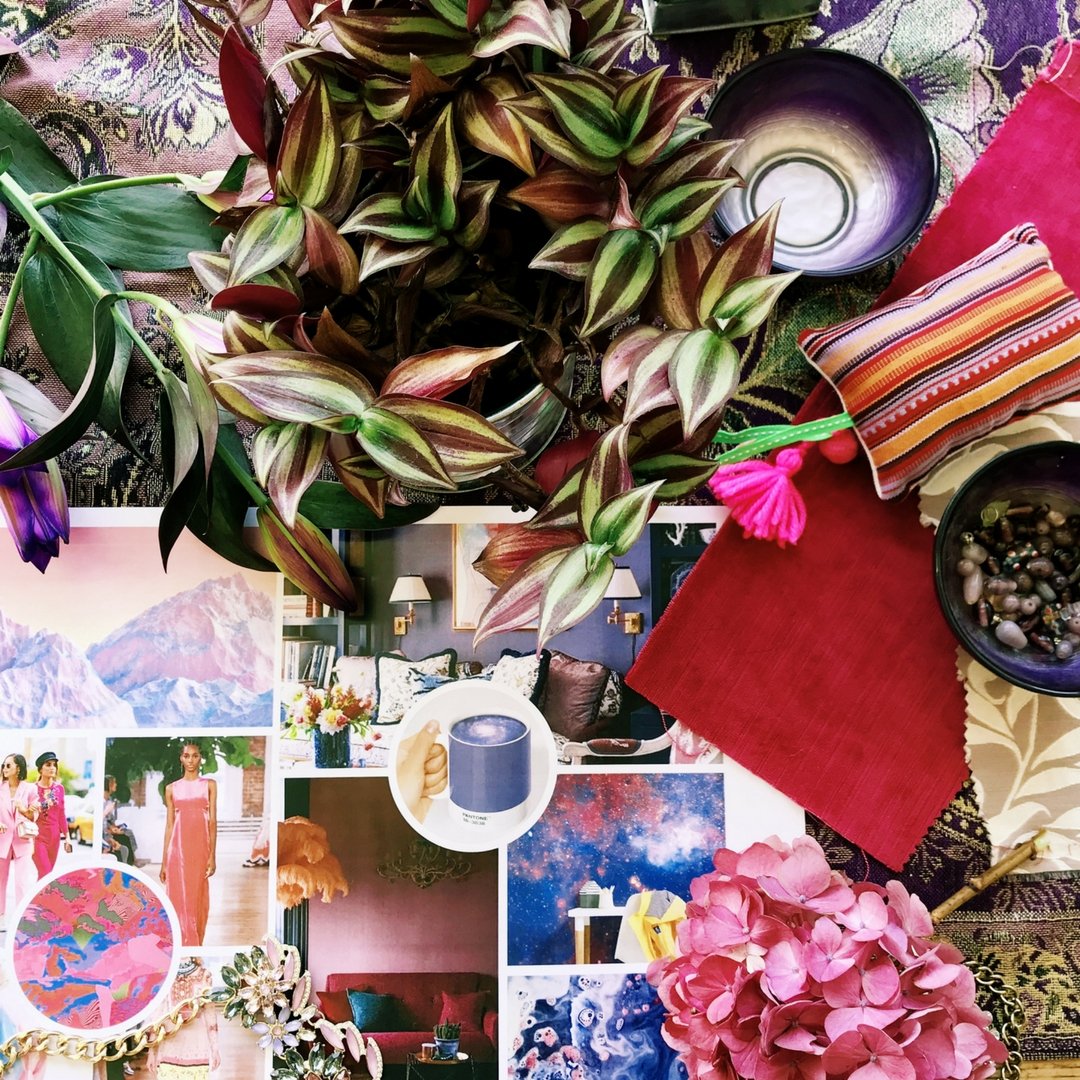 Pink into Lavender is a bit of a no-brainer when ultra-violet is the Pantone colour of the year. Soft pinks and rose golds give way to bluer hues, galaxy becomes Northen Lights and advances in colour technology means bolder, brighter tones. In fashion, co-ordinates are the order of the day with pink trouser suits in every fabric from velvet to PVC seen on the S/S 2018 catwalks.
Tropical Glitch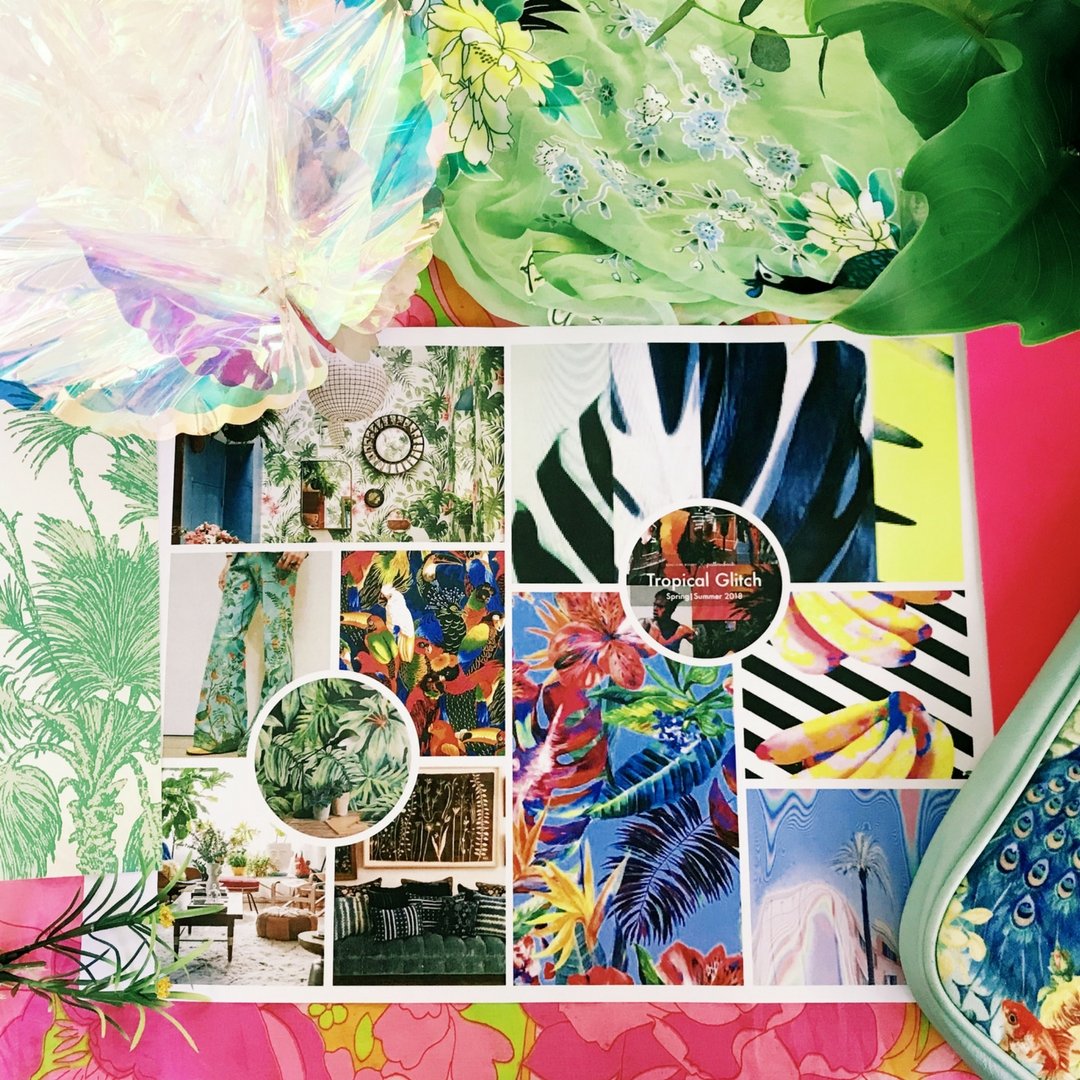 Tropical Glitch – digital printing techniques go beyond botanical. Think neons and giant leaf patterns in design, and high tech botanicals in food, drinks and beauty and makeup.  Bright techni pinks and neons and layered digital line drawings are haphazard and fun, showing off advances in digital printing and cutting-edge textiles. Hyperreal shiny surfaces and textures along with mesmerising looped video have developed from the satisfy and slime trends of 2017.
Overall the push in 2018 is for the individual to feel themselves connected to movement or set of values while at the same time being able to demonstrate their individuality.
What do trend reports mean for your business?
Acknowledging the influence of trends doesn't mean you have to throw out your current brand presentation and paint everything ultra-violet. Trends are the visual and consumer embodiment of cultural values and social movements. Speak to the values of the moment with your products and marketing and you'll always be on trend.
In the next few weeks, we'll be taking a more in-depth look at this trend report and the ways in which you can use each trend in your marketing and merchandising.
Ruth & Louisa