Sex Toy Marketing Case study
How a website re-design increased search-traffic by over 700% for sex toy company Doxy Massagers and more than doubled e-commerce income.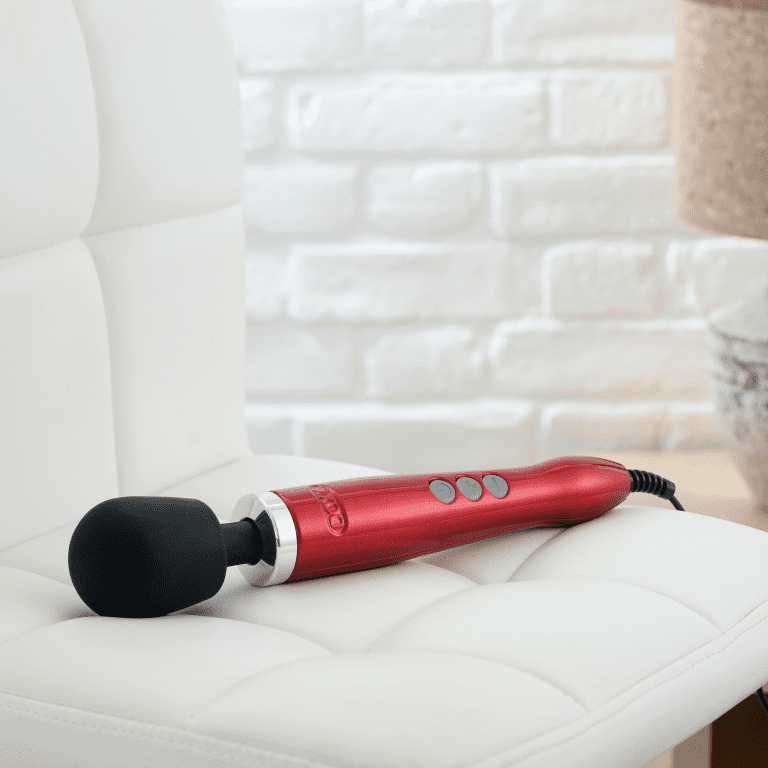 Doxy are a sex toy manufacturer based in Cornwall, UK. A small firm with a big impact they wanted new ways to market their sex toy.
With a product that's beloved by its users the world over and with a solid base of retail partners built up over the first 5 years in business, Doxy was ready to take their tired website and e-commerce sub-domain and increase sales on their site.
Doxy, as featured in 5 Star's "Inside the Sex Toy Factory", hired Imp Ideas to work as an outsourced marketing department with a focus on refreshing their website and increasing e-commerce sales.
Imp Ideas worked with Doxy over a 15 month period to revise the e-commerce site and test promotional approaches to increase traffic and sales.
Sex toy marketing is notoriously competitive, small manufacturers and retailers like Doxy compete with the big hitters of adult e-commerce like Lovehoney, but without the same budget. Sex toys and adult products are banned from social advertising and keywords in the sector are expensive for search ads. Differentiation is key in sex toy marketing and success relies upon harnessing the power of brand awareness and ensuring that e-commerce sites are easy to find, easy to navigate and easy to buy from.
The original Doxy website had been set up as an information site for retail partners with the Shopify platform being added as a sub-domain.
When customers arrived at the site, it wasn't obvious that they could buy the Doxy wands from the website, product copy was tired and information about global fulfilment was missing.
The two parts of the site were competing against each other for SEO and traffic, and if customers arrived on the main site they often left before they reached the e-commerce pages.
The challenge was to increase traffic to the e-commerce site to increase sales, without compromising conversion rates.
Working with the team at Doxy, Imp Ideas identified key areas to work on to increase traffic while making it as easy as possible for customers to find and buy the products that they wanted.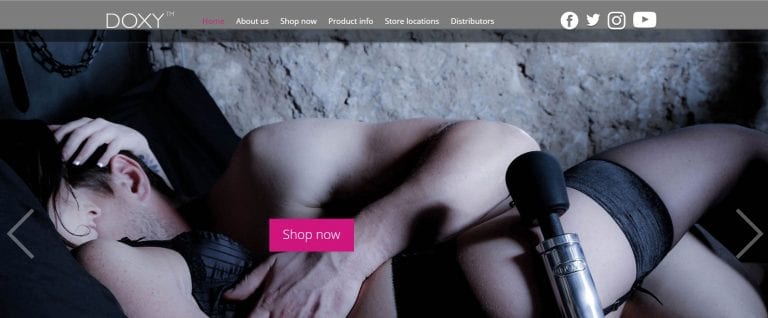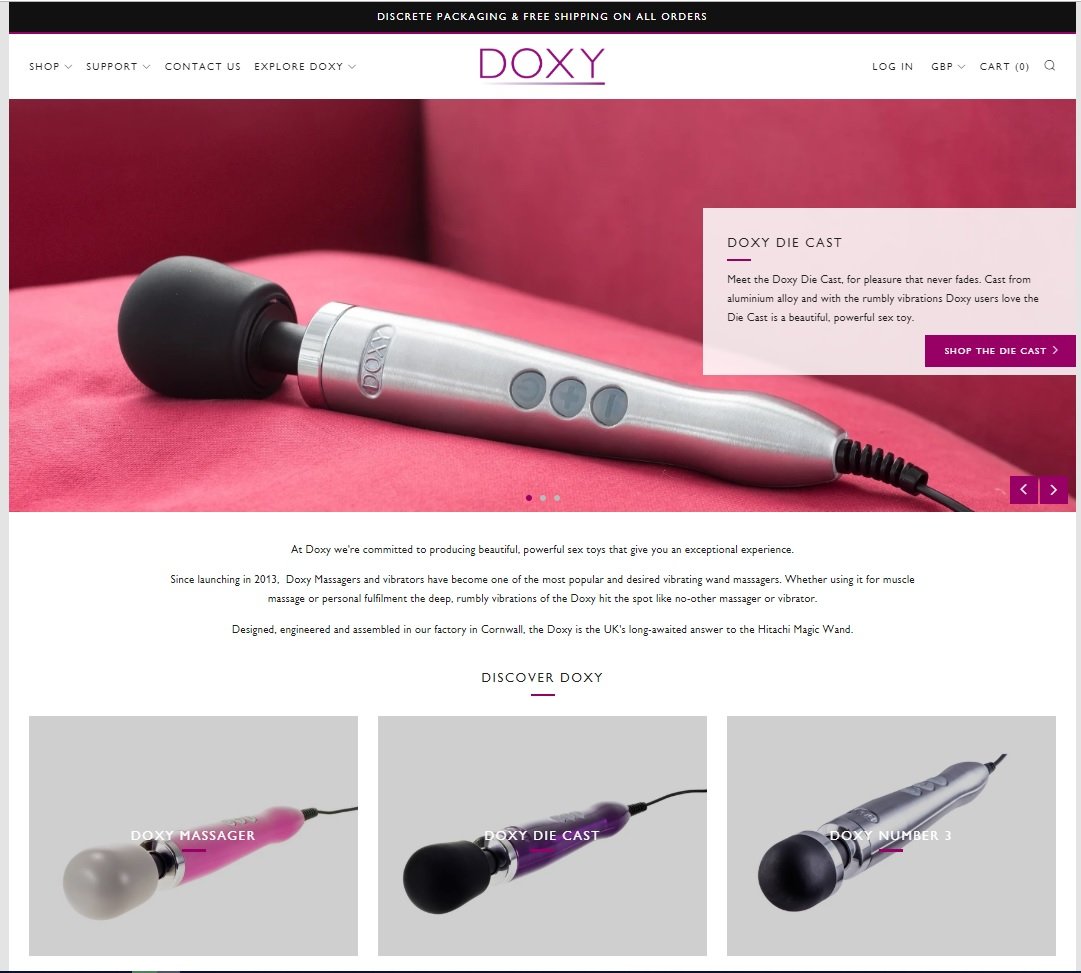 A full website audit to identify problem areas and what to improve.
In-depth customer research to find out what people loved about the product.
Competitor research to identify new opportunities for site development.
Re-organised the layout, catalogue and navigation.
Managed the creation of new product photography and explainer videos.
Re-launched the old e-commerce sub-domain and main homepages as a single site focused on e-commerce with a cleaner visual and easier to navigate layout.
Consolidating the main site and sub-domain e-commerce site had an immediate effect to increase sales because customers could tell they were in the right place to buy the product.
All traffic was flowing to a single site and customers could shop the products easily and quickly.
Increase in web sales income**
Increase in daily orders**
Increase in the number of orders placed**
Re-wrote e-commerce product copy for keywords, SEO and customer benefits.

Improved onsite SEO elements.
Re-writing product copy and adding SEO content across the site made Doxy more visible in search results and increased traffic to the site.
Search traffic also grew as a percentage of overall traffic and the income from search traffic represented a bigger chunk of overall income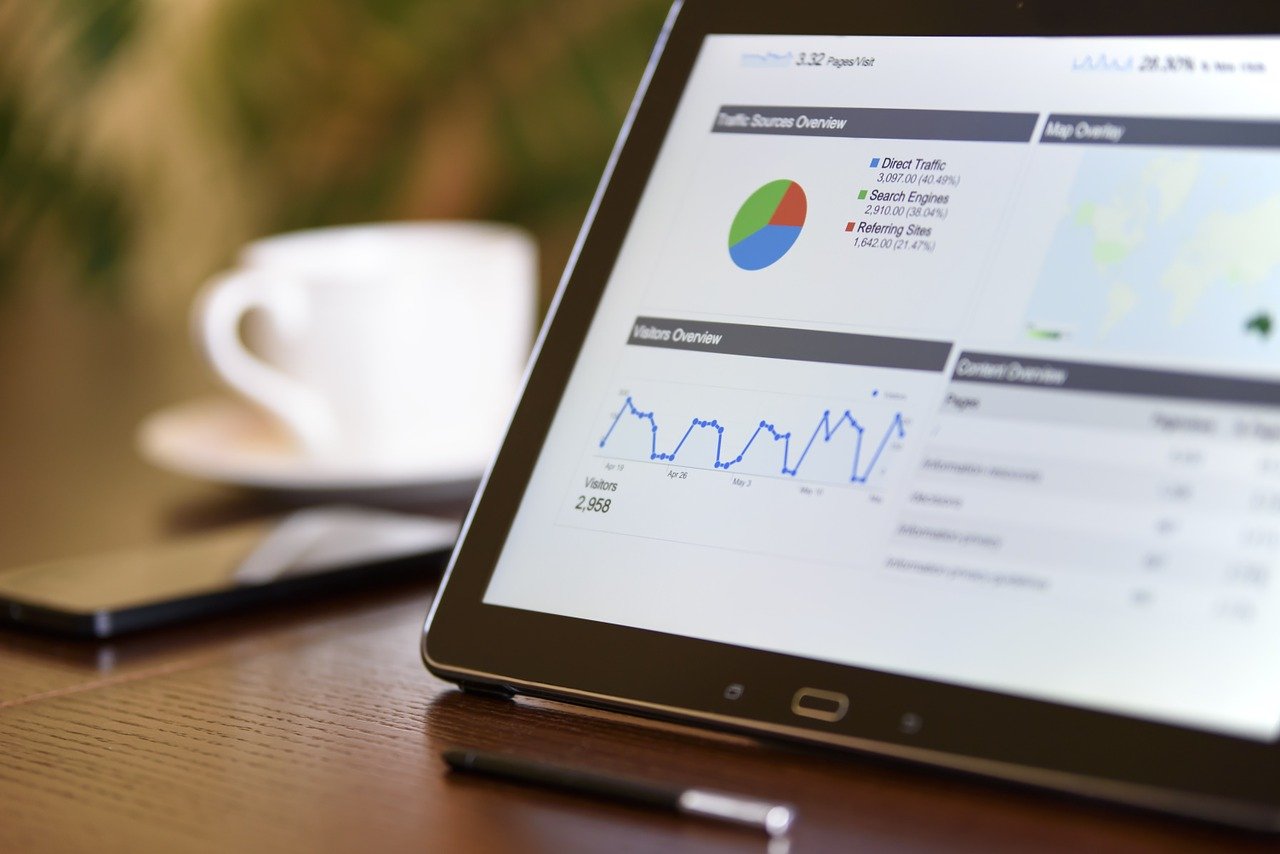 Increase in search traffic*
Search traffic as a % of all traffic*
% of income from search traffic*
Increased share of overseas market
Added a multi-currency shopping function.
Added international shipping information.
Increased overseas sales because overseas customers landing on the site could immediately tell that they would be able to buy the product and have it sent to them, rather than assuming Doxy only fulfilled UK orders.
Increased trust in Doxy as an international brand.
Growth of overseas traffic*
Launched a customer newsletter and affiliate scheme
Set up a customer newsletter
Added a sign-up incentive to the website.
Created a sign-up newsletter welcome sequence.
The affiliate scheme and customer newsletter increased sales at a predictable return on investment.
New income in the first 3 months of launching
Ruth has the experience, contacts and passion for the UK (and global) adult product industry that is unrivalled in a marketing professional. The Doxy brand would not have grown to be where it is today without her assistance, advice and friendship.
* for the 12 month period of 2018 compared to 2017
** for the 15 months of work Jan 2018 – April 2019 compared to 2017
Are you ready to grow your business?
I work with both adult industry and non-adult industry business to identify areas for growth and create plans to make that happen.
Sex toy marketing is a competitive industry and the experience of creating success in it can be applied to your business, whether you're in the adult industry or not.
Send me a message and I'll be in touch to talk through how I can help you reach your growth goals