Today we chat to Ed Bird from Bird Sunglasses
Family-run Bird make award-winning, sustainable eyewear with a social purpose. With lightweight frames made from sustainable materials, unique designs, and polarised lenses, every pair sold brings the gift of solar light to families in Malawi, Zambia and Uganda through Bird's ethical Share Your Sun partnership with SolarAid.
How long have you been in business?
Just over two years.
What's the story behind your business?
I come from a creative family where everyone's got skills in designing, making, tinkering with new ideas – for as long as I can remember, my brothers and I have wanted to turn one of our many creative projects into a business.
I'm a drummer and had been working on a product idea for drummers, which involved prototyping in wood – this was my introduction to the wonders of working with wood and how sustainable it is compared to other materials.
The drumming project reached a natural conclusion, but I knew I wanted to create product using sustainable materials, something that would look good and do good as well. That was over three years ago now and the rest, as they say, is history.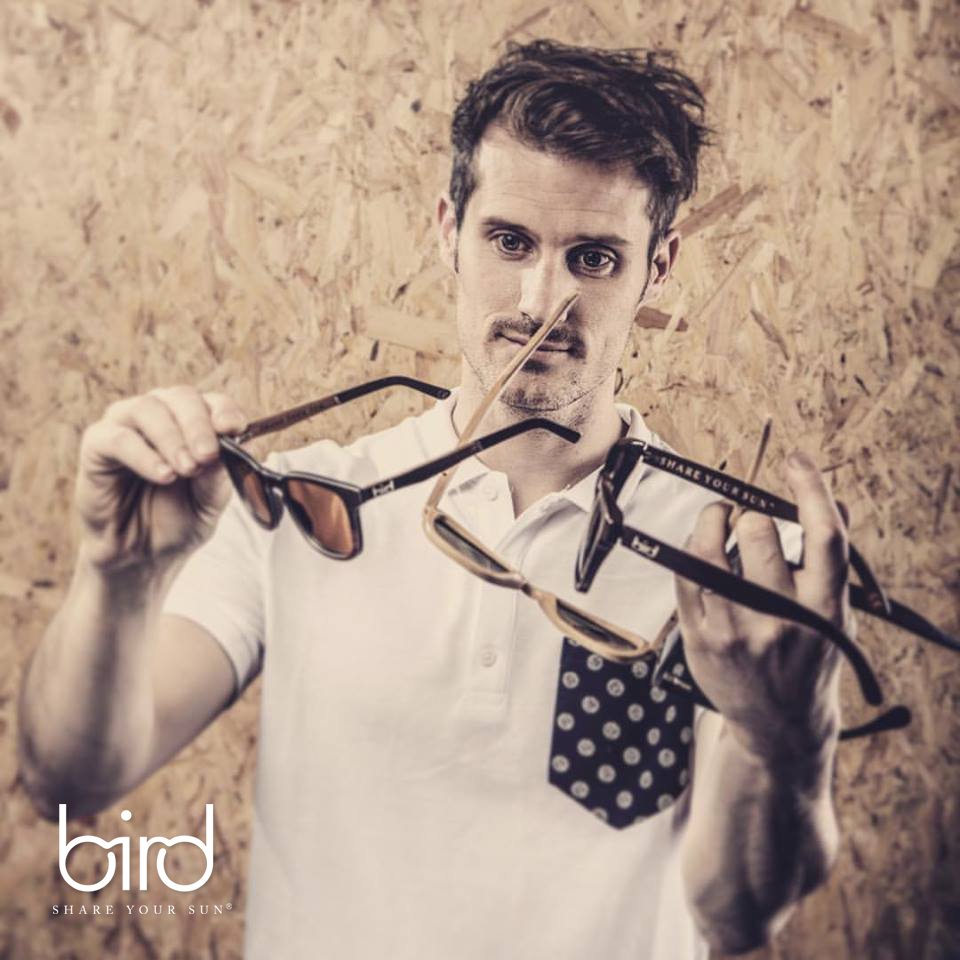 What do you enjoy most about your business?
The eyewear industry is fairly close-knit once you get to know it, so it's great working with my family on something that is both challenging and creative; every day is learning opportunity.
What is the biggest challenge you face in your business?
Like most start-ups, the most challenging things are usually around time and finances. As we scale up, we're looking to compete with global brands who have huge resources and marketing power, so we'll need to get really creative with our marketing ideas and focused with our resources.
What is the must-have item on your desk or in your workplace?
Usually a cup of tea or coffee!
What is the best piece of advice you've been given?
We've had so much good advice and support – I think the most important thing about starting a business or creating something new, is to surround yourself with a team who are better than you are.
Also, be thoughtful, considerate, plan what you want to achieve and use any failures as learning opportunities.
What have you learnt about yourself from being in business?
Just how quickly people can learn new skills, understand new areas of work and create traction if you focus your mind to it.
Who or what inspires your business?
My family are a big driver in wanting to create something meaningful. Alongside some of the greats of this world like Blake Mycoskie (TOMS).
What piece of advice would you give to someone beginning in business?
Having a new idea is like pulling out a tissue from a tissue box – at first you can only see a small corner (or idea), so you have to follow it… but then you're on the next one, and so on. You just have to keep going.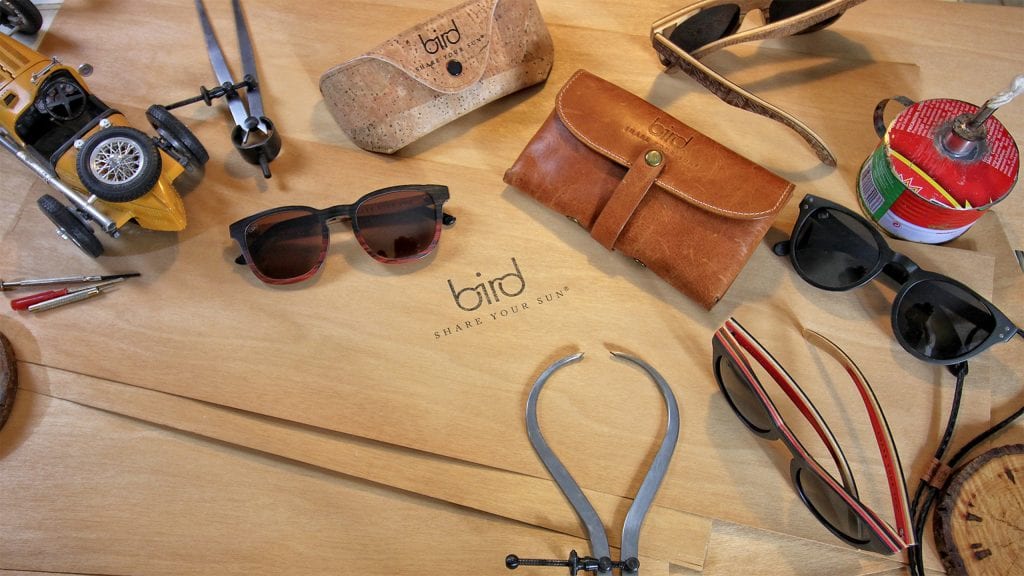 Find out more about Bird…
Website > https://www.birdsunglasses.com
Facebook > https://www.facebook.com/shareyoursun/
Twitter > https://twitter.com/shareyoursun
Instagram > https://www.instagram.com/shareyoursun/
---
Read all the inspiring business interviews here